Coming This Year!
What was said about Book One of Northern Fire:
Harbinger
Book One of Northern Fire 
"Mr. McKinley's writing style is solid and detailed, yet pleasurable to read. He has concocted a mythopoeic story of the first rank and one that will have you highly anticipating Book 2 of Northern FirE: The Winter Wars."
The Miramichi Reader
Click Here To See the Full Review
What's New: 
The Winter Wars
Chapter Two Now Available!
Click on the image of the Scales or: here.
Enter the Harbinger Give-Away!
Goodreads is running a give-away of Harbinger. Follow the link below to enter!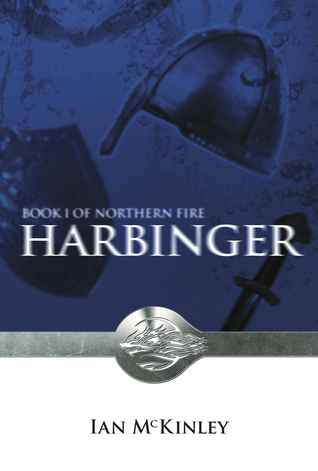 Enter Giveaway
Media Articles
Ian has garnered some attention in recent weeks. You can see them here:
Click on this image or here: 
Ian named a Prélude "Emerging Writer" at Frye Festival 2016!
Ian was one of the writers chosen by the Writer's Federation of New Brunswick to participate in this year's edition of Moncton's Frye Festival, Atlantic Canada's largest literary event. He read from his new novel, Harbinger, Book One of Northern Fire, on the evening of Tuesday, April 26! Did you miss out on the reading? Well, click here!
Reminder: 4 free Chapters of Gallows Gem: 
Given heightened interest in Ian's work, you can now access for free the Prologue and the first three chapters of his first novel, The Gallows Gem of Prallyn! You can go to the book's section on this website or click below:
Read excerpts from The Gallows Gem of Prallyn
Scions of the Celestial Empress:
In terms of actual writing, there same dynamics noted above have prevented the creation of much original writing, but work has begun on a new novel, the working title of which is "Scions of the Celestial Empress." Stay tuned for further rumblings…
Ian H. McKinley's books on Goodreads